How To Become A Travel Agent
A message from James Ferrara, President, InteleTravel.
Are You Trying To Learn How To Become A Travel Agent
Are you trying to learn how to become a travel agent,  but you are confused about how and where to start then you are here at the right place.
The travel industry is an exciting and profitable place to be. InteleTravel's Independent Travel Agents ("Agents" or "Travel Agents,") become trained travel professionals either full-time, part-time, or as a hobby. InteleTravel is the one company with the travel industry credibility and a 25-year history, and one that can guarantee the success of the Travel Agent. The Agent and their travel customers can book travel through the Agent's very own personalized travel website. The Agent will not only earn commission on travel bookings, they can also travel to amazing destinations, and get guaranteed best prices and VIP travel benefits. Whether it's a new hobby or a stay at home business, InteleTravel offers the very best independent travel business in the industry. Just look at InteleTravel's Money Back Guarantee, Risk-Free Profit Guarantee, and Best Travel Price Guarantee!
InteleTravel Means
Exclusive travel deals and most competitive pricing with all travel brands and all destinations – Guaranteed! Friends, family and customers won't pay more (and might pay less) … and the Travel Agent earns commissions!
A powerful way for an Agent to earn a extra few hundred dollars a month (or a few thousand) with no invoicing – no inventory – no boring class stuff!  No quotas!  They are their own Boss!
Discover the travel secret of over half a million InteleTravel customers and Travel Agents, in all 50 United States and 40 other countries.
In addition, the Agent learns new skills, and connects more with family, friends and travelers.
Innovative easy tools, valuable resources and unlimited support!
The Travel Agent can easily earn back the business cost in the first year … in fact we guarantee it! No long-term contracts – cancel at any time.
Take a look at our InteleTrust Guarantees and actual InteleTravel Agent profiles.
InteleTravel works like all other travel search sites, but with access to exclusive offers, competitive rates, insider travel knowledge, destination events, and most importantly, full-service toll-free support, which includes promotional tools, weekly webinars, conference calls and so much more.
The Independent Travel Agent business – Travel better, pay less, earn more!
InteleTravel offers its agents the highest travel partner commissions in the industry.
Commissions from suppliers are 14% to 28%, sometimes more. Once you begin your exciting new career and become a travel agent with InteleTravel, you will be paid 70% to 80% of those commissions, with no sales quota or qualifications required.
When you join, we provide you with on-demand, in-depth tutorials and easy step-by-step instructions for selling travel and earning commissions.
Become an InteleTravel Agent
InteleTravel Independent Travel Agency (ITA)
The purchase of the InteleTravel Independent Travel Agency ("ITA") includes:
Low start up cost: Only $179.95
You are an Independent Travel Agent (ITA) with InteleTravel
Your very own InteleTravel ITA personalized website
The monthly administration fee is $39.95
Earn travel commissions
If you're not satisfied, we're not satisfied.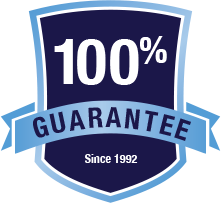 100% 'No Questions Asked' Money Back Guarantee
For nearly 25 years, InteleTravel.com has stood behind its unique program and services and guaranteed the satisfaction of our customers unconditionally. If you are dissatisfied with InteleTravel.com's renowned Home-Based Travel Agent Program for any reason in your first 30 days after enrollment, simply cancel in writing during that time for a full 100% refund of enrollment fees paid to InteleTravel.com.
(Income from travel commissions or other amounts earned from InteleTravel.com during that period, if any, will be deducted from refund amount.)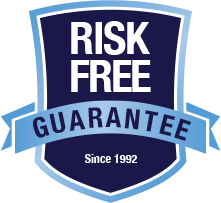 Risk-Free Profit Guarantee
After nearly 25 years of experience, InteleTravel.com's unique Home-Based Agent Program is so easy, powerful and fully supported, that we offer the only known Profit Guarantee for a home-based business!
If you do not earn and/or save more in your first year as an InteleTravel.com agent than it costs you in fees paid to InteleTravel.com, we will refund you the difference! At your written request, and within 30 days after the one year anniversary of your enrollment, we will calculate your earnings from travel commissions and other bonuses, and your savings from any discount travel purchases and industry privileges for you and your travel companions. If they fall short of the enrollment fee and monthly access fees you have paid to InteleTravel.com in your first year, we will refund you the difference.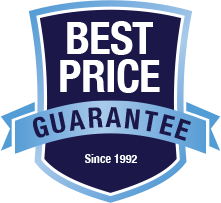 Best Travel Price Guarantee
Book and confirm any type of travel through InteleTravel.com, and if you find a directly comparable lower price within certain notice periods, we will match or beat it. If we fail to match, or beat the price, InteleTravel.com will issue you an InteleBucks credit of 110% the difference for use toward future InteleTravel.com travel purchases.
Purchase your InteleTravel home based business with Wanda Britton (Sponsor Name-no spaces: Sawanda Britton)   Once you enroll, Wanda or another business partner will be in touch with you to train you and give you a jump start to get your business off the ground and moving.
Do You Have More Questions Before Making A Decision?
Register for our "FREE Webinar"